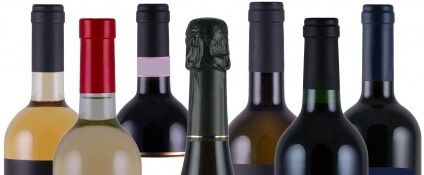 Step 1
Step 2
Step 3
Step 4
Step 5
Step 6
Wine takes 7 weeks to ferment, and you may choose to (a) return the second week to rack your wine or (b) let us take care of the racking and stabilizing steps for you.
We eagerly await your return to the winery on the seventh week after your first appointment for even more winemaking fun as you bottle, cork, label and dress up your wine bottles.
Just can't wait to drink your wine? Wine is safe to drink after bottling, but, with the exception of fruit wines, it doesn't taste good without proper aging. Fruit wines are ready to drink immediately, but white wines need 3 to 6 months to age, and red wines need 6 to 12 months to age.
We look forward to meeting you and your friends!
Referrals for individuals organizing a group winemaking event:
Receive a discount on your custom winemaking package if your group makes three jugs of wine. Three winemaking packages yield nearly 90 bottles of wine.
Ready? View our appointments page and book a custom winemaking appointment now!