Main Content
Testimonials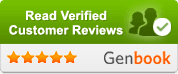 "I recently booked a fundraiser here and I was beyond happy with the service throughout the entire process. Due to being close to the holiday and a snowstorm we ended up with a small group. We all had a good time and enjoyed so many of the delicious wines. Christina was my liaison and Michelle was our sommelier. Both are amazing and wonderful women and we can not wait to come back for more amazing wine. Thank you so much Lakeland winery for a great day and a great time!!!!"
– Cassaundra, Customer since June 2019
"My friend and I came to Lakeland Winery for a girls night. We loved the atmosphere and the staff are very nice and knowledgeable. We will definitely come back!"
– Tanya
Customer since 2016
"We went as a small group of 6 for wine tasting and then we made our own wine. Employees were fun, knowledgeable, and shared information about the wines and where the grapes come from. Helped us narrow down our choice of wine to make from the large selection to choose from. We did not feel rushed. We are excited to go back to bottle and bring our wine home."
"We did the make your own wine and tasting for our anniversary and it was super awesome! Our server was great and made our experience amazing. We also got to taste a bunch of wines and it was a very good price. I highly recommend the wine making and tasting at Lakeland Winery."
– V
Customer since 2018