Making wine mig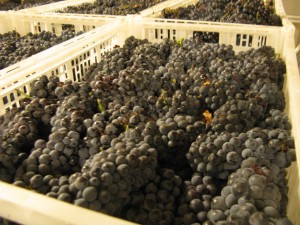 ht be an old-fashioned tradition, but it's all about the perfect chemistry, and the latest technology is helping vinters refine their process. Researchers at New Zealand's Auckland University are developing sensors that could aid in winemakers getting the best wine possible as soon as they pick the grapes.
Auckland's researchers have created carbon electrodes that can measure the amount of antioxidants, such as sulfur dioxide, in grapes. Snooth reports that these sensors could mean a more precise process "in which winemakers can constantly tweak antioxidant levels so their wines reach their full, expressive flavors."
One of the researchers, Dr. Paul Kilmartin, says this technology would help ensure that grape oxidation is controlled right away.
Read more at Snooth