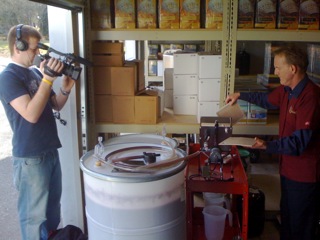 Andy filtering wine.
We are in the middle of putting together a few 'How to Make Wine' winemaking videos and had a videographer over on Saturday to film each step in the winemaking process. We had a lot of fun with the first day of filming, so keep an eye out for the videos in the next few weeks!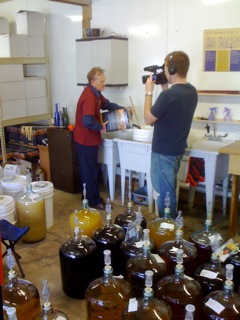 Andy mixing grape juice and adding yeast.