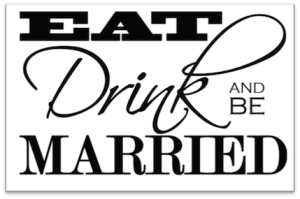 The bride and groom will receive a FREE wine tasting of 25 of our exclusive wines from Lakeland Winery.
Choose from dry red, dry whites, mediums, fruit based wines, and dessert wines.
Wine making takes only 20 minutes and your exclusive wine will be ready to bottle in only 7 weeks (certain wines need time to age after bottling).
Return to Lakeland Winery after 7 weeks to bottle, cork, label and dress your personalized wines.
Batches include wine, bottles, closures, and computer generated personalized labels.
Bottles are available in 750 ml and 375 ml sizes.
Personalized wedding favors can help you create a wedding to remember.